Childcare Cleaning Services in Sydney
Is your current cleaner not doing a good job? Are you worried about the well-being of the kids in your childcare? Maybe it's time to hire new cleaners who you can trust. That's where our professional childcare cleaning services come in.
Firstly, we know how to clean every part of a childcare centre, from the play areas to the toilets. We also use cleaning products that are safe for kids and the environment.
Secondly, our goal is to make sure the kids have a healthy and clean place to grow. With our help, you can focus on taking care of the kids while we take care of the cleaning.
So, are you ready to give your childcare centre the best clean ever? Contact us today to get a free quote. 
Childcare Cleaning
A Clean Environment for Happy Little Ones
A clean and fresh environment is essential to keep the little ones happy and healthy. Children spend a lot of time in childcare centres, so their environment plays a crucial role in their overall well-being. We know how important that is, which is why we do not cut corners when it comes to cleaning! 
Our team of professional cleaners understands the special needs of childcare centres. For instance, we will make sure that every corner of your childcare centre is cleaned and sanitised. From cleaning floors to disinfecting toys and play equipment, we have got you covered.
With our childcare cleaning services, we want to help make a safe space for the children to play and learn.
Offering A Range of Childcare Cleaning Services
We can do more than just basic cleaning for your child care centre. We also offer customised services to
make your childcare centre look even cleaner!
We offer services such as:
Deep Clean
Holiday breaks can be a good time to deep clean your childcare. We will make sure to clean and disinfect every corner. You can then welcome the children back to a safer and cleaner environment.
Carpet Steam Cleaning
Kids love to play on carpets, but they can get dirty fast. That is why we offer carpet steam cleaning for childcare centres. We will make sure your carpets are dust free and clean for little feet to play on.
Strip and Seal
Worried that your floors are looking a little grubby? Worry not! Our team can remove the old finish of your floors and put on a new layer to protect them. This way, your floors will have some shine.
Window Cleaning
A clean window lets in more light and makes your childcare centre look bright and welcoming. Our team can clean your windows inside and out. We'll leave them sparkling clean so everyone can enjoy the view.
Childcare Cleaning – A Smart Investment
Getting professional cleaning for your childcare centre can be a good idea. A clean childcare helps to stop germs from
spreading. Parents will be happy to know that their children are in a safe place.
Furthermore, our cleaning services can save your business money over time. A healthy space means that your staff will
not take as many sick days off. This means more work gets done and less stress!
You don't have to worry about spending too much as we are happy to meet your budget. After all, our cleaning services
are made just for you.
Cleaning a childcare centre can take a lot of time and effort. With our childcare cleaning services, you don't have to do it yourself. We know that you are busy! 
That is why we want to take care of everything for you. We will clean the floors, windows, and toys. We will also sanitise the kitchen and the toilets. So, this means that you can spend your time doing other things, like planning activities for the kids or taking a well-deserved break.
With our childcare cleaning services, you can save your time and have a peace of mind knowing that your centre is clean and safe.
Build A Positive Reputation
A clean childcare centre makes a good first impression. It shows that you care about making a safe and learning space for the kids.
After all, who would want to bring their children to a place that smells bad and is full of dust?
In short, with our childcare cleaning services, we want to help your business stand out from others. We want to show you how it is done! So why wait longer? Let us start and make the difference from today!
Say Goodbye to Your Cleaning Hassles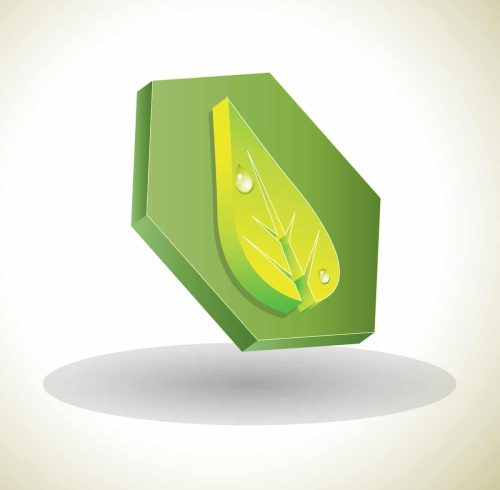 Safe and Green: Eco-Friendly Childcare Cleaning
Did you know that kids can be sensitive to normal cleaning products? They can fall ill from the chemicals in these products. That is why we offer eco-friendly cleaning for your childcare.
Green is the way to go! Not only is it safe for the kids but it is better for the environment too. Our team of cleaners knows how to use these products to make sure your childcare is clean, healthy, and safe for the little ones. So, you can trust us to do the right thing.
Safe Play, Safe Learning: Childcare Cleaning You Can Trust
When it comes to cleaning your childcare centre, you want to know that you are in good hands. That is why we are here!
We care about the overall health and well-being of your little ones just as much as you do. We have been cleaning for a while now and know what your childcare needs. You can trust that we ill keep your childcare clean and safe for everyone.
A Healthier Future
The Right Partner For Your Childcare Cleaning
When you choose us, it is not just about having a clean place for the little ones to play at. You are also helping to create
a healthier future for them. After all, it is the little thing that counts the most.
We have been cleaning childcare centres for years, so we know what we are doing. Our cleaners are all good at what
they do and they have police and children checks. For this reason, you can trust us with your
childcare centre. We will also give you a daily attendance sheet and a cleaning checklist, plus photos if you want them.
So don't worry, we have got you covered!
Now that you are here, do you still have questions about our childcare cleaning services?
Our childcare cleaning FAQs section might be able to help you out.