Retail Cleaning Services in Sydney
Feeling stressed and struggling to find the time to keep your store clean? Concerned about dusty shelves or dirty windows in your retail space? If so, you have come to the right place. A clean store can make all the difference in the success of your business. That is why we offer our retail cleaning services to help you out.
At Proper Clean Australia, we know that a clean and tidy retail space can leave a great impression on your customers. Our team of expert cleaners is dedicated to providing top-notch retail cleaning services so that store looks its best.
Our professional cleaners are fully licensed, insured, and trained. Trust and reliability are key when choosing a cleaning company for your retail space. And, it is safe to say that we tick those boxes. Still unsure? Feel free to have a scroll down below to learn more on how we can help you!
Time-Saving Retail Cleaning
Simplify Your Life
Running a retail business can be hectic and time-consuming. Between managing inventory, employees, and customer service, it can be a challenge to find the time to keep your store clean and organised. But, worry not! Our retail cleaning services are designed to make your life easier and save you time.
Our team of experienced cleaners will take care of all your cleaning needs, from dusting and vacuuming to mopping and sanitising. With our retail cleaning services, you can focus on what you do best – running your business, while we take care of the rest.
So, don't let cleaning add to your already busy schedule. Let us handle it instead!
Next-Level Shopping Experience
Retail Cleaning
If you run a retail business, you know that the key to success is to keep your customers happy. Our retail cleaning services are all about making your store a place where customers feel comfortable, welcome, and happy to be at! This way, they are more likely to check out what you have got to offer, and then make some purchases.
Our expert cleaning team knows all the tricks of the trade to get every corner sparkling clean and germ-free. Dusty shelves? Dirty glass windows? Leave it with us so we can get them looking like new!
Even if you own a cozy little boutique, we want to blow your expectations out of the water. We go the extra mile to make sure your customers feel right at home from the moment they step inside.
With our help, you can create a welcoming atmosphere that your customers will just absolutely love. So why settle for just okay when you can give your customers the best with our retail cleaning services?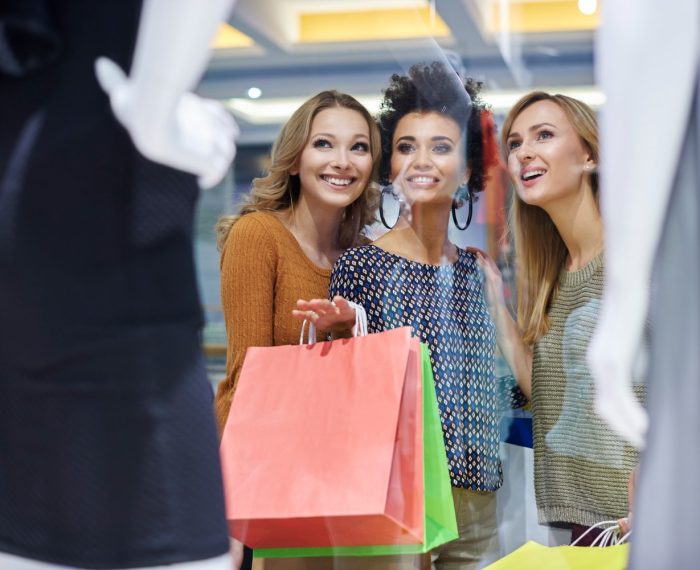 The One-Stop Hub
Shopping Centre Retail Cleaning
Tired of Hassles? Let Us Be Your Go-To Stop
Tied of hassles and looking for a one-stop solution for all your shopping centre cleaning needs? Then, you are in the right place! We don't just cover retail stores, but also the entire shopping centre.
We know things can get a little messy in shopping centres because of high foot traffic. It can be tough to keep everything clean and tidy. But worry not! Our team of professional cleaners is dedicated to providing a top-notch service. From floors to windows to toilets, we have got you covered. So you can trust us to look after the entire place.
We are all about making cleaning easy and stress-free for you. That is why, we will work with you to create a cleaning plan that fits your needs perfectly. Having a nice ambience for shopping centre can make a big difference and we want to help you achieve that.
So why not drop us a line today and find out more on how we can help keep your shopping centre looking its best?
Offering A Range
Of Shopping Centre Retail Cleaning Services
Sanitising and Disinfecting
Door handles, handrails and shopping carts can easily spread viruses. That is why we need to sanitise and disinfect them. This way, everyone gets a safer shopping experience!
Concourse Cleaning
We clean floors, spills, dusting, and more to make sure your concourse looks spotless. In other words, we want to make a welcoming atmosphere for your shopping centre!
Floor Scrubbing
Floor scrubbing will make your floors look polished and new. For instance, we can remove all the tough dirt and stains. People will also appreciate the sight of clean looking floors.
Toilet Cleaning
No one likes a dirty toilet that smells bad. Not only will we clean and disinfect them, but we will also make it smell good! This way, everyone can enjoy a comfortable shopping experience!
Window Cleaning
Clean windows just makes the whole place look more inviting! Window cleaning helps to get rid of all the dirt that has build up over time. So why not let us make your windows shine and sparkle?
Hugh Pressure Washing
High pressure washing is a powerful way to clean tough stains and dirt that can build up in and out of shopping centres. It works great on sidewalks, parking lots, and building exteriors.
Say Goodbye To Retail Cleaning Hassles High-Traffic Retail Cleaning Experts
With lots of people coming in and going out at all day, we know that shopping centres can get pretty busy. That is why we are here to help you with our top-notch retail cleaning services. We have got all the resources we need to tackle even the busiest of shopping centres and keep them looking clean and inviting.
Our team of professional cleaners is equipped with the latest tools and techniques to make sure your shopping centre is spotless and well-maintained. Worried about clutter or waste? We have got that covered! Not only will we keep the inside of your shopping centre looking great, but we also make sure the outside sparkles with our window cleaning services.
Did you know that as a retail business, you can make a big difference when you choose eco-friendly cleaning products? Not only is it great for the environment, but your customers will love it too. That is why we offer sustainable cleaning methods for all retail businesses.
Our products are safe for people and the environment – no nasty chemicals here! So why not make the switch and do your part for the planet? Trust us, it is worth it!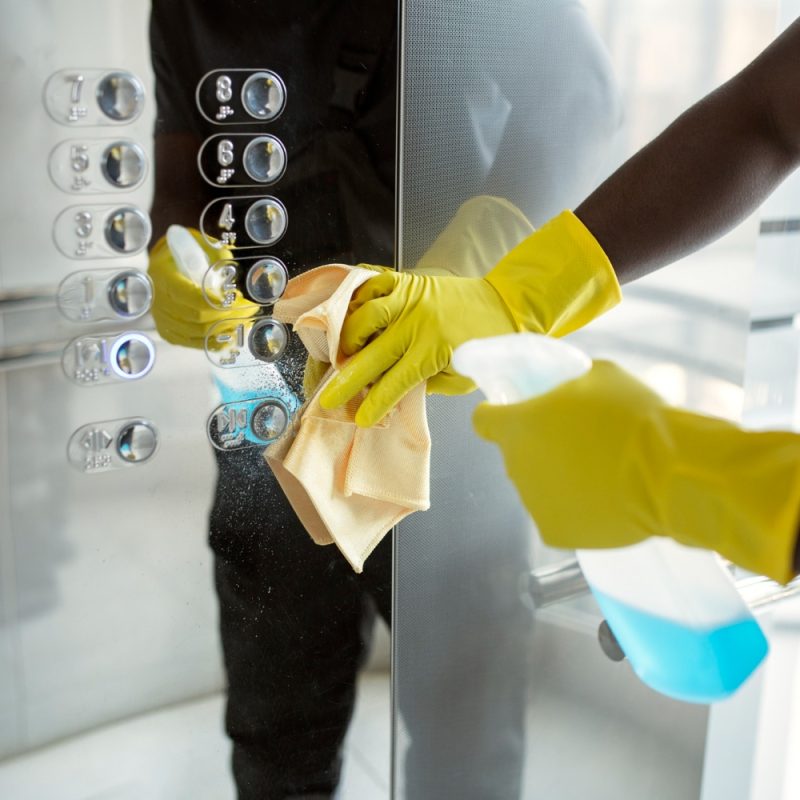 Now that you are here, do you still have questions to our retail cleaning services?
Our retail cleaning FAQs might just be able to help you out.