Warehouse Cleaning Services in Sydney
Dusty desks and dirty windows. You want them cleaned but you have no time. In the meantime, you have visitors coming in and you don't know what to do. Only if you had reached out to us for our warehouse cleaning services!
But don't worry! We are here to change that.
We know how a clean and safe working environment makes all the difference for your staff and visitors. This is why we will take extra care to thoroughly clean and disinfect your warehouse. With our high-quality cleaning products, your warehouse will stay spotless and smell good at the same time.
We can work around your schedule so as to not get in the way of your business. Our team is fully bonded, so you can have a peace of mind that your warehouse is in good hands.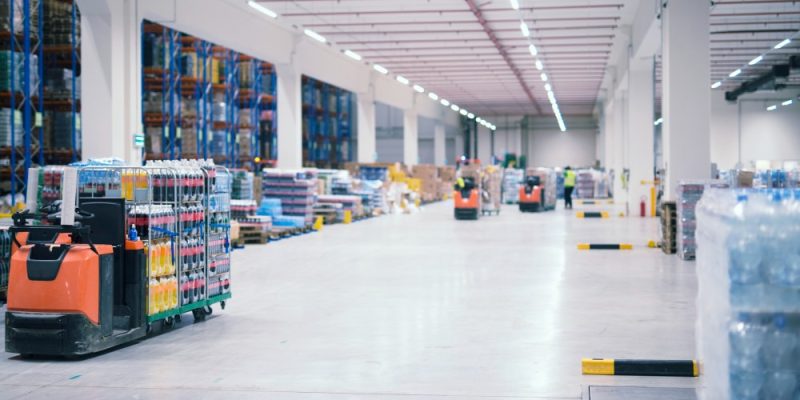 Why Our Warehouse Cleaning
is Worth Your Investment
It is not just about keeping your warehouse space clean and tidy. But, you can gain so much more
with our warehouse cleaning such as:
Warehouse Cleaning That Puts Your Needs First
We want to do as much as we can to make sure that you are happy with your office cleaning needs.
In short, our main priority is you!
Satisfaction Guaranteed
To ensure that you are happy with our services, we promise to meet all your needs.
Eco-Friendly Cleaning
Use of non-toxic cleaning products that are safe for you and your staff.
Budget Friendly
Our warehouse cleaning service in general are affordable to meet your budget.
Trusted Cleaners
A skilled team who are ready to handle any challenges and go the extra mile.
Background Check
We do a proper background check on all of our cleaners so that your safety and security is ensured.
Quick Response
A quick and efficient response to fix any issues that may come up.
Say Goodbye To Warehouse Cleaning Hassles We Take Care of the Warehouse Cleaning,
You Take Care of Business
We know that running a warehouse business can be tough, and cleaning is probably the last thing on your mind. But keeping your warehouse clean and safe is super important for your success. And that is where we come in!
We get that every business is different, so we offer our cleaning plans to fit your budget and needs. Our team of experts provides top-notch warehouse cleaning services so that you can focus on what you do best – running your business.
When you work with us, you can trust that your warehouse will be in good hands. Our services will not only make your warehouse look like it is new again but also help to keep your employees safe and healthy.
So let us handle the cleaning while you can focus on what matters most. Get in touch with us today to learn more about our awesome warehouse cleaning services!
A Few Warehouse Cleaning Tips
for You
Warehouse Cleaning
Achieve More
Cleaning a warehouse can be a challenging task, especially if you don't have the time. That is why we are here to help you with our professional warehouse cleaning services.
When you hire us for warehouse cleaning, you will save both your time and money. On the other hand, your staff will feel clean, and will work more comfortably and efficiently.
A clean and tidy workplace also means that there will be lesser risks of accidents, injuries, and damages. Your products will be stored in good condition and your customers will be happy when they get them.
So, what are you waiting for?
Let us do the cleaning for your warehouse so that you can focus on your work.
Now that you are here, do you still have questions about our warehouse cleaning?
Our warehouse cleaning FAQs might just be able to help you out.