School Cleaning Services in Sydney
Schools are massive and there can be no room for shortcut cleaning methods! Here at our school cleaning services, we want to provide a reliable, efficient, and affordable cleaning service that suits the unique needs of your school.
We have a crew of rockstar cleaners who take pride in what they do to make sure that your school stays clean for everyone to enjoy. A clean environment is key to a successful learning experience, and we want to blow your socks off!
Our team of friendly and experienced cleaners will cover everything such as classrooms and hallways to staff rooms and toilets. We have got the skills to face any cleaning challenge that comes our way.
So if you want to keep your students and staff healthy and happy in a clean and safe environment, you've come to the right place – our school cleaning services!
Why a Clean Learning Environment is Essential
To begin with, you might think that school cleaning may not be the most glamorous job, but let us tell you, it is downright essential and we love what we do!
After all, would you want your child going to a school that's dirty, smelly, and crawling with germs? I guess not! That is why we are here, to make sure that your school is spick and span, from the classrooms to the toilets and everywhere.
So trust us when we say that cleaning is the backbone of a healthy learning environment. When your school is clean and well-maintained, students and staff can focus on what matters – learning, teaching, and having a good time. Plus, a clean school is a safe school – there are fewer slips and trips, less sickness, and more smiles all around!
So if you want to keep your school to look and feel clean, leave it to us! We will take care of the cleaning so you can focus on what you do best – educating and inspiring the next generation of superstars.
Best Practices and Eco-Friendly Solutions
When it comes to school cleaning, there are definitely some best practices that you would want to follow. Firstly, we're all about using eco-friendly methods.
Because let's be real, no one likes to breathe in a bunch of nasty chemicals all day. Our eco-friendly products are made out of natural stuff and biodegradable materials, that are good for both people and the planet.
But it's not just about what we use – it's also about how we use it! We make sure to do a proper clean and a thorough disinfect while using quality equipment so that everything is cleaned on the regular.
You can also do your part by letting your students and staff know to wash their hands frequently. As such, hand sanitisers should be available throughout in schools.
So if you want to make sure your school is clean, safe, and eco-friendly, you've come to the right place. We've got the best practices down to a science, so you don't have to worry!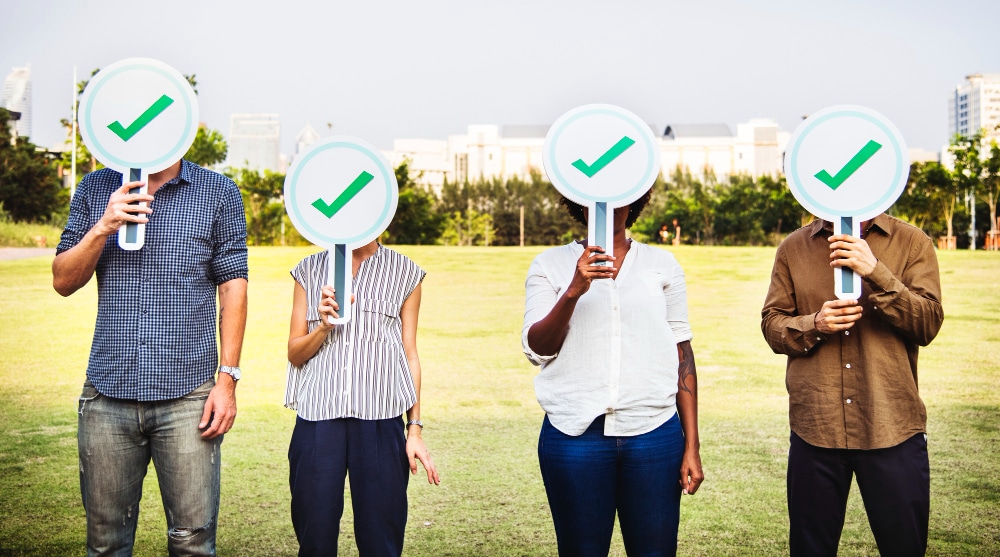 Evaluating School Cleaning
Provide Feedback and Make Improvements
So let's talk about how to keep school cleaners on their toes! First things first, you want to check on how they are performing. A quick and easy way is to ask the students and staff for feedback through a survey. This way you can know what needs more work.
Next up, inspections are a must. Get the cleaning provider to send an area manager for a walk-through and highlight the areas that need more attention. Don't forget to give the cleaners enough time to make the necessary improvements. We're all human and can't do everything at once, right?
To sum it up, inspections and surveys are the way to go to keep the cleaners in check. Give them enough time to do their thing, and your school will be clean and tidy in no time!
Customised Cleaning Plans
Proper Clean Australia will create a cleaning plan that meets the unique needs of your school. This includes daily or weekly cleaning tasks, as well as more specialised services like steam-carpet clean, strip and seal or deep cleaning during school breaks.
Trained and Certified Staff
We have a rockstar team of certified staff who are trained to clean schools with precision and care. And because we are always looking to improve, we also invest in the ongoing training for our cleaners.
High-Quality Cleaning Equipment
When it comes to cleaning and sanitising your school, Proper Clean Australia uses the best cleaning equipment to get the job done. Think HEPA-filter vacuums, microfibre cleaning cloths, and eco-friendly cleaning products that will leave your school looking spotless.
Feedback and Open Communication
We're not the type to shy away from feedback. In fact, we have a system in place to address any concerns or complaints that you may have. We want you to feel comfortable openly communicating with us about all of your cleaning needs and issues.
Say Goodbye To School Cleaning Hassles Tips On How To Choose The Right
School Cleaning Provider
Check Their Credentials
You want to make sure that the cleaning provider has proper insurances and certifications. This way, you know that your school will be in good hands.
Equipment and Cleaning Products
Check to see if they have experience in school cleaning and whether they have references from other schools they have worked with.
Ask Questions
Ask the school cleaning provider if they can work around your schedule and how they will handle any concerns and complaints. Also don't be shy to ask them about their cleaning process.
Do a Walkthrough
Do a walkthrough with them to see if they have a clear communication and a level of professionalism.
School Cleaning For All Kinds
of Educational Institutes
Hey there, educational institutes of all shapes and sizes! We have got you covered when it comes to school cleaning services.
Whether if you have a cosy little school or a big-time university, our team is up for
the challenge. Above all, we will make sure that your space is spotless using our eco-friendly products and tailored
cleaning plans that fit your unique needs.